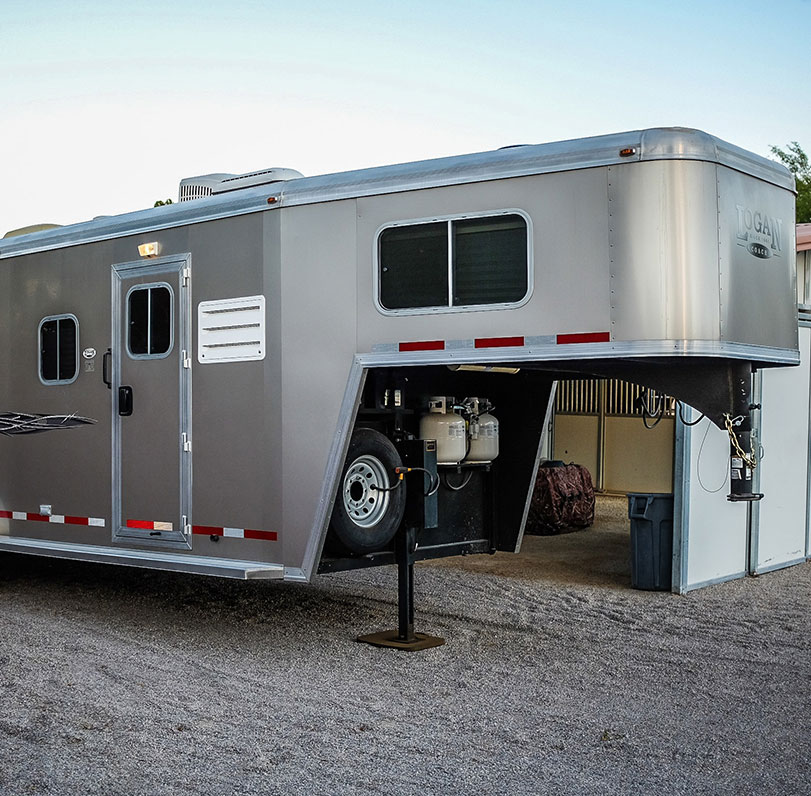 Say No to Auto Shop Repair, Here's Why.
Auto shops specialize in car maintenance and repair and most have little understanding of the unique safety needs of horse trailers, such as cars don't have breakaway systems and horse trailers do. There are also unique safety aspects to the axles, frame, flooring, doors and ramp. At Riverview, horse trailers are what we do and our factory trained mechanics specialize in completing manufacturer recommended annual trailer service.
Reduce costs and increase safety with annual preventative maintenance
Preventative maintenance is about safety and savings. By keeping trailer brakes properly adjusted and maintained it not only prevents breakdowns but costly repairs can be avoided. Axle manufactures recommend that brakes be serviced annually. Our annual service package includes complete cleaning, inspecting and repacking the bearings, replacing the seals and cotter pins or tang washers. Cleaning, lubing and adjusting the brakes. Also included is full inspection of the axles, frame, floor, doors and ramp. The breakaway system is tested as well as all electrical components. The tires are inspected for wear and weather damage and the tire pressure is adjusted. All moving parts are lubricated. Keeping your trailer properly serviced keeps you and your horses safe.
Sorry, the comment form is closed at this time.