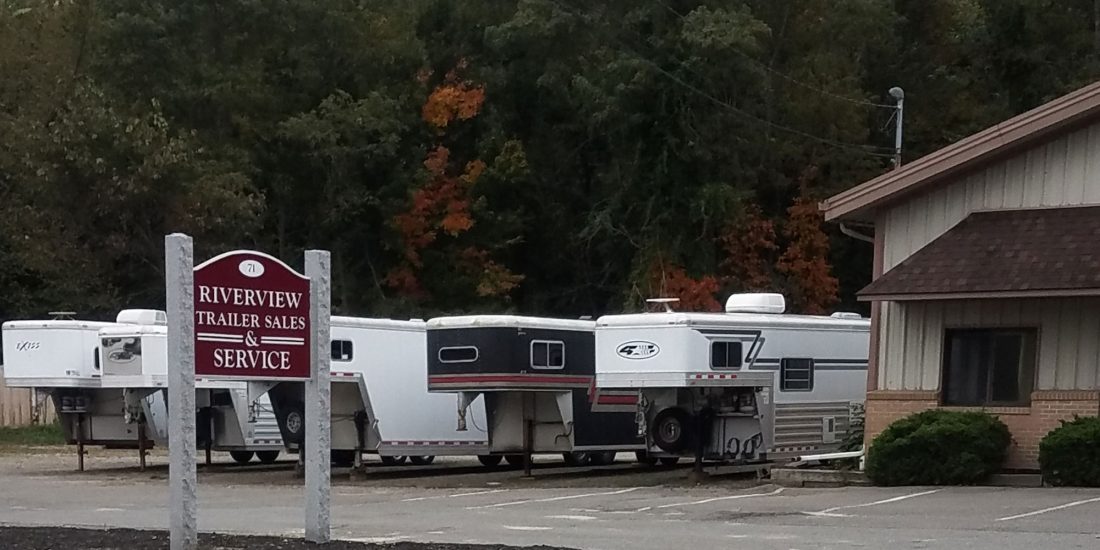 Welcome to Riverview Horse Trailer Service
With 39 Years in the Horse Trailer Service Business No One is Better Qualified to Take Care of Your Trailer!
Riverview Trailer Sales is a local, family owned and operated business with more than 39 years of expertise in horse trailer service and repair. We are horse people ourselves offering the very best service to keep horse lovers and their horses safely on the road.
For optimal safety compliance, you need someone that specializes in horse trailers. Maintaining and repairing horse trailers is very different from car maintenance. For example, car brakes are different from trailer brakes and cars don't have breakaway systems, etc. This is why a local gas station or auto repair shop is not the best choice to maintain or repair your trailer. At Riverview Trailer Sales, horse trailers are what we do and our factory trained mechanics specialize in completing manufacturer recommended trailer service annually. We stay on top of the latest maintenance industry standards because keeping you and horses safely on the road is our highest priority.
All makes and models of trucks and trailers
Annual preventative maintenance for horse trailers
B&W gooseneck hitches, frame tow hitches installed
Brake control installation and truck wiring for all makes and models
All types of electrical repair and service
Steel and aluminum fabrication for all types of trailers
Weight distributing hitches
Pre-purchase safety checks
Regular Maintenance Keeps You Safely on the Road
We advocate regular preventative maintenance because it saves you money and keeps you and your horses safely on the road. You can avoid costly repairs and breakdowns, by keeping trailer brakes properly adjusted and maintained. Axle manufactures recommend that brakes be serviced annually. Our annual service package includes complete cleaning, inspecting and repacking the bearings, replacing the seals and cotter pins or tang washers. Cleaning, lubing and adjusting the brakes. Also included is full inspection of the axles, frame, floor, doors and ramp. The breakaway system is tested as well as all electrical components. The tires are inspected for wear and weather damage and the tire pressure is adjusted. All moving parts are lubricated. Our goal is to keep your horse trailer properly serviced so you have the confidence and freedom to travel safely where ever and whenever you want to.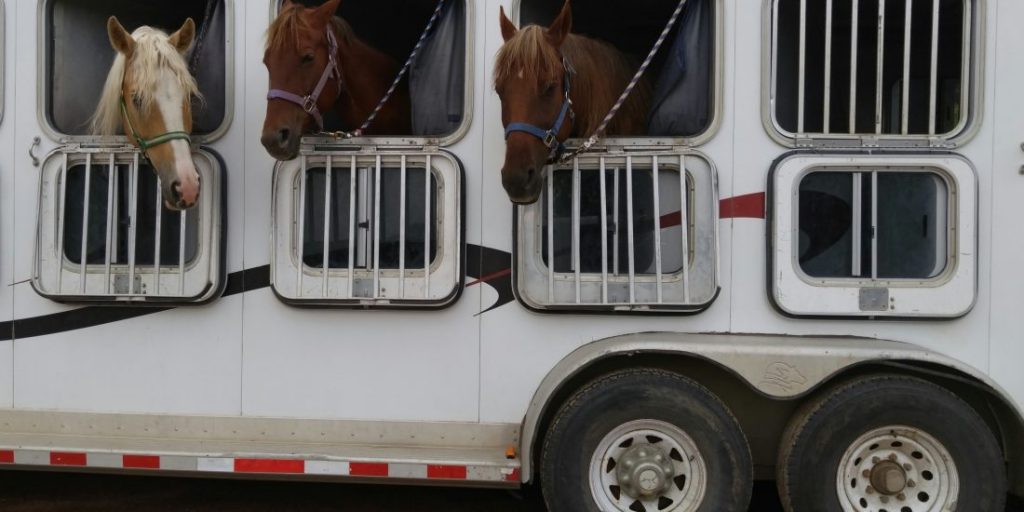 ---
Keeping people and their horses safely on the road for 39 Years!
---
"I feel confident pulling a trailer that has been serviced and inspected by Riverview Trailers. We'll never bring our trailer anywhere else." ~ Louisa A.
Schedule your maintenance or repair today at 978-346-4700